If you are planning to attend a certification exam for the AWS solution architect associate exam and looking for dumps then there are a lot of options. Many sites including PassLeader claim that their study materials are enough for passing the AWS exam. In this post, we will do a PassLeader AWS Dumps review solution architect Associate SAA-C02 exam.
We will see what is the price and how you can get a 10% discount. Finally, I will tell you how to get it AWS dumps SAA-C02 at the cheapest price.
Check out the sample question for AWS SAA-C02.
Above all, we will see if the question and answer really come in ream or not? So, let's start the review.
How To Pass AWS Solution Architect Associate Exam?
Now, if you want to appear exam by studying, which we recommend most, below are some tips for you.
All these tips I am giving you based on my own experience. Though, before attending the exam, I referred the dumps but still below tips gave me a lot of confidence.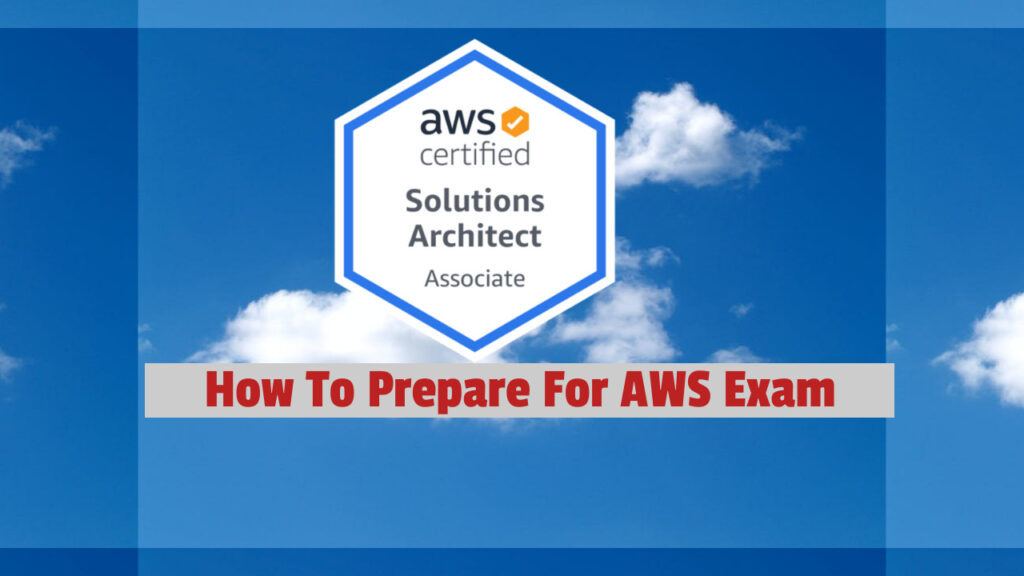 Create Free Tier Account on AWS
The first and most important step is to create a free tier account with AWS. You just need a valid email id and credit or debit card to create a free tier account on AWS.
They only use your card for verification purpose only.
Under a free tier account, you will get an AWS console and will be able to explore the various services of AWS. Additionally, you can do various hands-on as well. Click here to create your AWS account.
Attend Classroom Training For AWS Certification
If you get an opportunity, then surely attend classroom training. Instructor-led training can give you a better understanding of AWS concepts and their services.
Classroom training is costly, hence it better to contact your training department if they can arrange an AWS training for you. If classroom training is not an option best alternative is online training courses.
Attend Online AWS Training
There are a lot of online courses available that can clear your concepts on AWS along with hands-on training.
Below is the list of best online courses for the AWS Solution Architect Associate Certification Exam. You can choose any one of them but for me, Stephane Maarek Udemy's courses are better than anyone.
| Best Online Courses For AWS Solution Architect Certification | Cost | Sign Up |
| --- | --- | --- |
| Stephane Maarek Udemy AWS Course | 9.2$ | Join |
| A Cloud Guru | 49$/Month | Join |
| Ryan Kroonenburg Udemy AWS Course | 9.2$ | Join |
Attend Online Practice Test
Once you complete the courses, it is better to take online practice tests. An online practice test will give you an idea of the exam environment. Now, all the AWS courses mentioned above have an online practice test, but that may not be enough.
Hence, I suggest you practice more and more. You can do your own research but for me, Jon Bonso's Online practice test for AWS SAA-C02 is more than enough.
PassLeader AWS Dumps Review SAA-C02 Price and Discount
The cost for PassLeader AWS Dumps for Solution architect associate exam is around $99.99. Well, this is quite high but they offer a 10% discount if you use a coupon code "CELEB".
PassLeader study material is valid for one year. It means if any new question and answers are added to the AWS dumps within one year, then you can download it anytime.
If you need further discount then stay tuned and will let you know to buy it at the cheapest price.
Is PassLeader AWS Dumps Genuine?
Is PassLeader AWS Dumps Genuine? This is the most common question and you can only get an answer who has actually bought and attended the exam. In this post, we can only tell about the AWS Solution Architect Associate Exam SAA-002 exam.
So for the AWS solution architect associate exam (SAA-C02), the dumps of PassLeader are genuine. The latest study material consists of 140 questions, and 92% of questions came on exams. However, we suggest downloading the latest study material before appearing in exams.
We also suggest that you must validate the answers because some questions do not have satisfying answers.
Cheapest AWS Solution Architect Associate Dumps
While doing PassLeader AWS Dumps review, we found that the price is a bit high. Though many other providers offer cheap prices, as I have given the exam I suggest going with PassLeader for the AWS Solution Architect certificate exam.
Now, as the cost is high, I would suggest making a team of members who are planning to attend the certification exam. If many people agree then the price would be less per individual.
PassLeader AWS Dumps Review Conclusion
Many experts including me, suggest studying and then appear for the exam. However, you are in a hurry to complete the certification, then studying dumps is a quicker way to pass the certification exams.
Now, what do you think about PassLeader AWS dumps review, you can comment and share your experience.